//STUDIO//
//SERVICES//
//VALUES//
These roots are what inform DUST + CO's holistic approach and commitment to a vibrant, diverse, livable and extraordinary city in every project we do. We work alongside small business owners providing innovative design that lasts. Emphasizing durable, local materials, a respect for original structures, and sensitivity to to the surrounding neighborhood.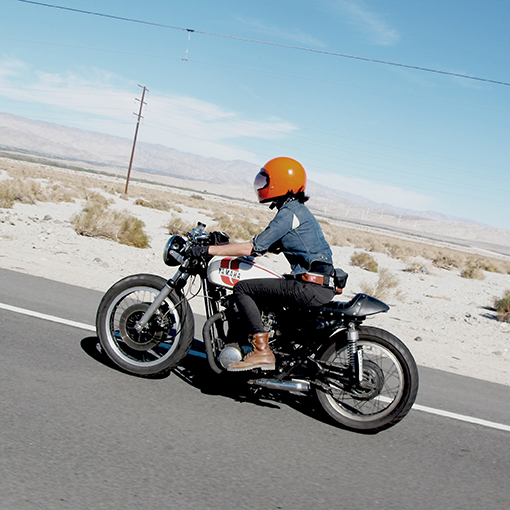 //JILL STEVENS//
PRINCIPAL
Jill Stevens was born in Southeast LA, and raised in the strip malls and track housing of the Inland Empire. In this area devoid of high design and luxury, she learned to find wonder and beauty in everyday things. Coming from the third generation of garage sailors in her family, she honed a sense of history and authenticity, as well as a keen eye for unique artifacts and oddities at an early age. Growing up surrounded by and involved in the Southern California skateboard and punk rock lifestyle, it's DIY nature and aesthetic code has become part of her DNA.
While Jill has called Los Angeles home for many years now, she has lived in Boston, San Diego, and Savannah; where she worked as a social worker prior to her career in design. She continues to pull inspiration from her experiences living in other locals and working with diverse communities, as well as her many travels and adventures to off the beaten track locations around the world.
Jill returned from living in the south in 2005 to attend the Cal Poly/UCLA Masters Degree in Interior Architecture Program. Since then she has worked with several high profile architecture and interior design firms in Los Angeles, including Vantage Design Group, Studio Jackson, Kovac Architects and DEX Studio. She has been a LEED Accredited Professional since 2006, and a CCIDC Certified Interior Designer since 2011. Aside from interiors, Jill's passions are contemporary art, vintage cars and motorcycles, and collecting curiosities. Her daily rides are a '67 Ford Ranchero and a '77 Yamaha XS650 cafe racer.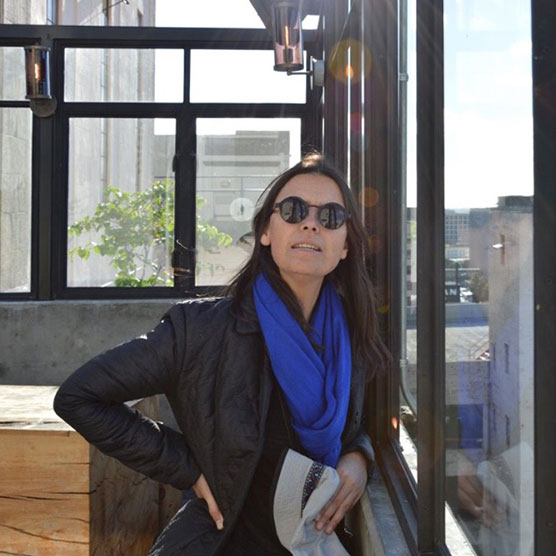 //LYDIA DUBOIS WETHERWAX//
PROJECT DESIGNER
Lydia was born in the Loire Valley in the heart of France into a creative family of distinguished model and decor designer / builders. She studied interior architecture in Paris and worked for 10 years on residential, commercial and cultural projects with several award-winning teams including Le Grand-Palais Museum Architectural Office, CHD Architects, Odile Saffroy Architect and others.
In 1997 she moved to San Francisco and her expertise in new American construction broadened while working with various architectural firms such as the award-winning H. Ridchardson, Lewis Buttler and the renowned international firm STUDIOS.
In 2001 Lydia moved back to Paris and with her US experience collaborated with various independent teams including TMA Architects that won a governmental competition project. Later she joined the "Jeux de Plans" architectural office lead by Nicolas Roche for 3 years. They worked on international commercial & high end mercantile projects based in Europe and the US. some of which were in Versailles, Barcelona, London, Detroit and New York City.
In 2005 Lydia and her family moved to Los Angeles where she worked with press featured architect Linda Brettler and Kovac Architects utilizing the latest LEED materials and processes of green design.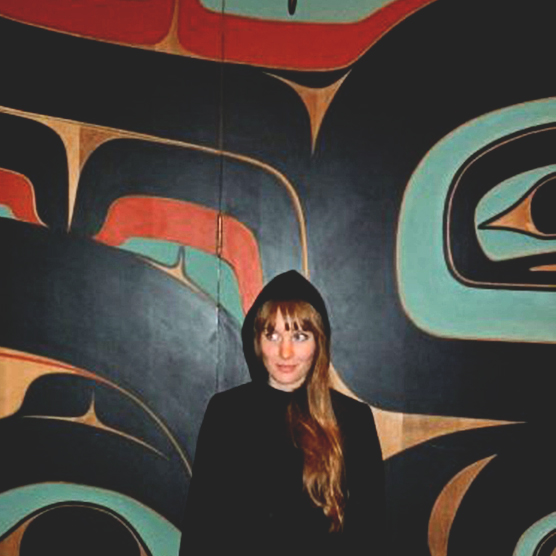 //OREA GUTHRIE//
INTERIOR DESIGNER
Of Tlingit and European ancestry, Orea Guthrie was born and raised in Alaska. She has lived in Louisville Kentucky, Portland Oregon, and Savannah, Georgia. In 2007 She received a Bachelor of Fine Arts from Savannah College of Art and Design with majors in Photography and Fashion. Since then she has worked as both a designer and fine artist in a broad range of disciplines including fashion, textile, jewelry, furniture and soft goods design, interiors as well as fine art photography, abstract painting and traditional Northwest Coast Native Design. As a designer she is increasingly concerned with functionality and accessibility.
As an artist she is currently focused on creating work that re-contextualizes traditional Tlingit design and regalia with the hopes of challenging the reductive, limiting stereotypes of Native Americans prevalent throughout our modern westernized culture.
She likes to refinish furniture in her spare time.